Over the years, we've participated in a number of food and wine shows and events, and we've fed hundreds if not thousands of hungry foodies. The one thing we can serve to a big crowd that we know will be a show-stopper is our barbecued brisket.
In fact, here are some of the things we've overheard during tastings:
"My husband and I are from Texas, so we know brisket…  (Skeptically takes a bite.) Honey, come over here, you've got to try this!"
"You mean it will taste just like this when I make it at home? Oh, man!"
"Aw, the brisket is all gone? Can I lick the cutting board?"
That's what we hear when we serve our competition-worthy BBQ that we hand-rubbed with seasonings, then spent hours and hours smoking, basting it with a mopping sauce all the while.
So what if you don't have that kind of time? But you love BBQ? Welcome to Lobel's BBQ Pit.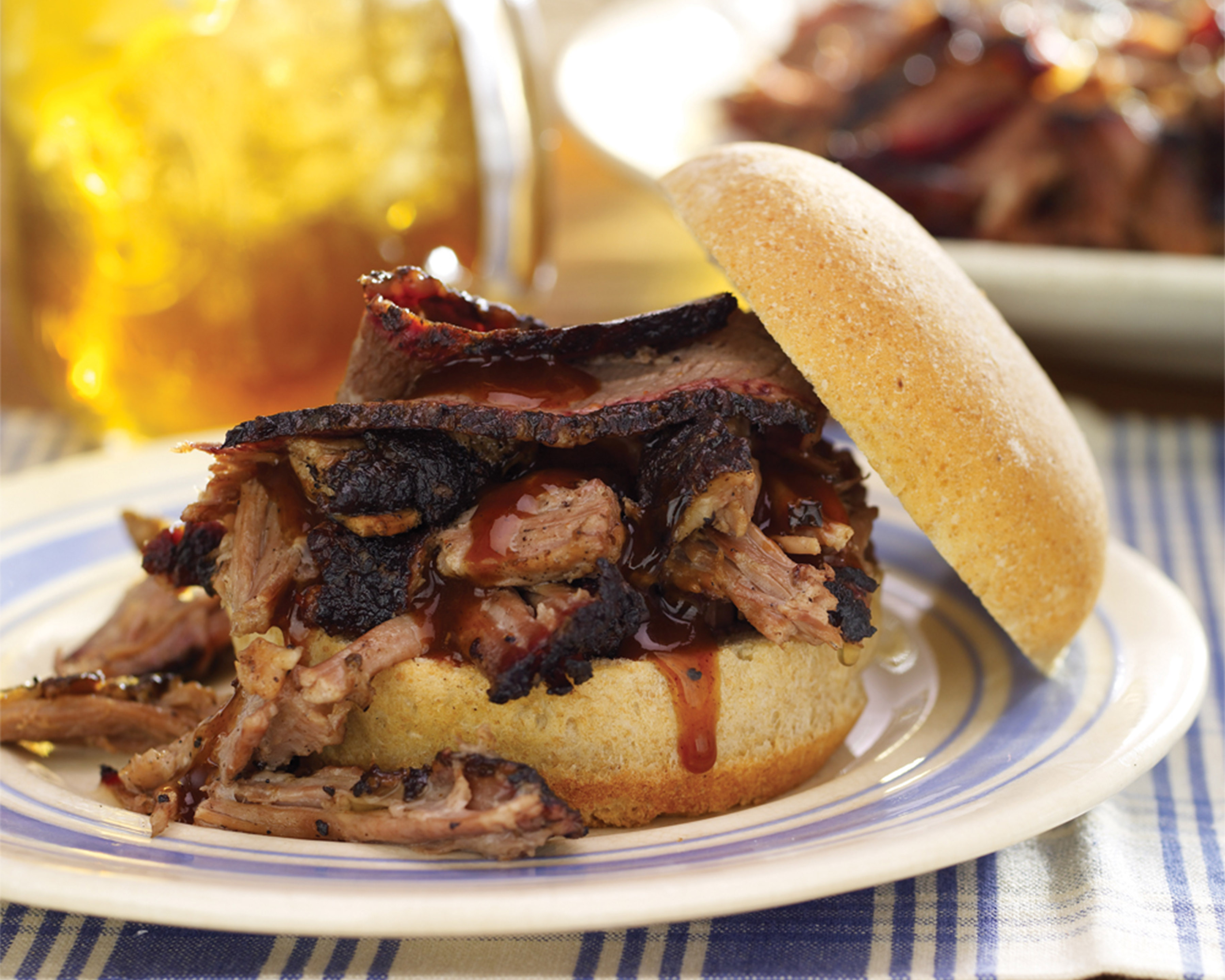 Real-Deal BBQ with Heat-and-Serve Convenience
Lobel's BBQ Pit is your source for real-deal barbecue without the fuss. You can have a bona fide Southern barbecue eating experience without spending hours and hours at a smoker.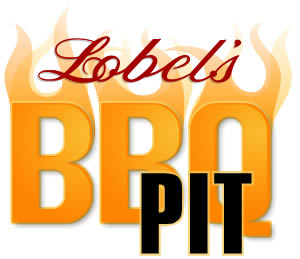 This is authentic barbecue. We don't take any short cuts. Every nuance of flavor, tenderness, and juiciness comes from the finest meats and the time-proven method of long hours of low-and-slow cooking with wood, flame, and smoke. Just take a look at our smoke ring—the undeniable testament to authenticity.
Every one of our barbecued meats is fully cooked. Yes, fully cooked—smoked and barbecued. So all you have to do is heat and serve these main courses with your preferred selection of sides and accompaniments. With our BBQ Pit products, you can have the ultimate barbecue eating experience on your table in a mere fraction of the time it would take you to smoke and barbecue at home.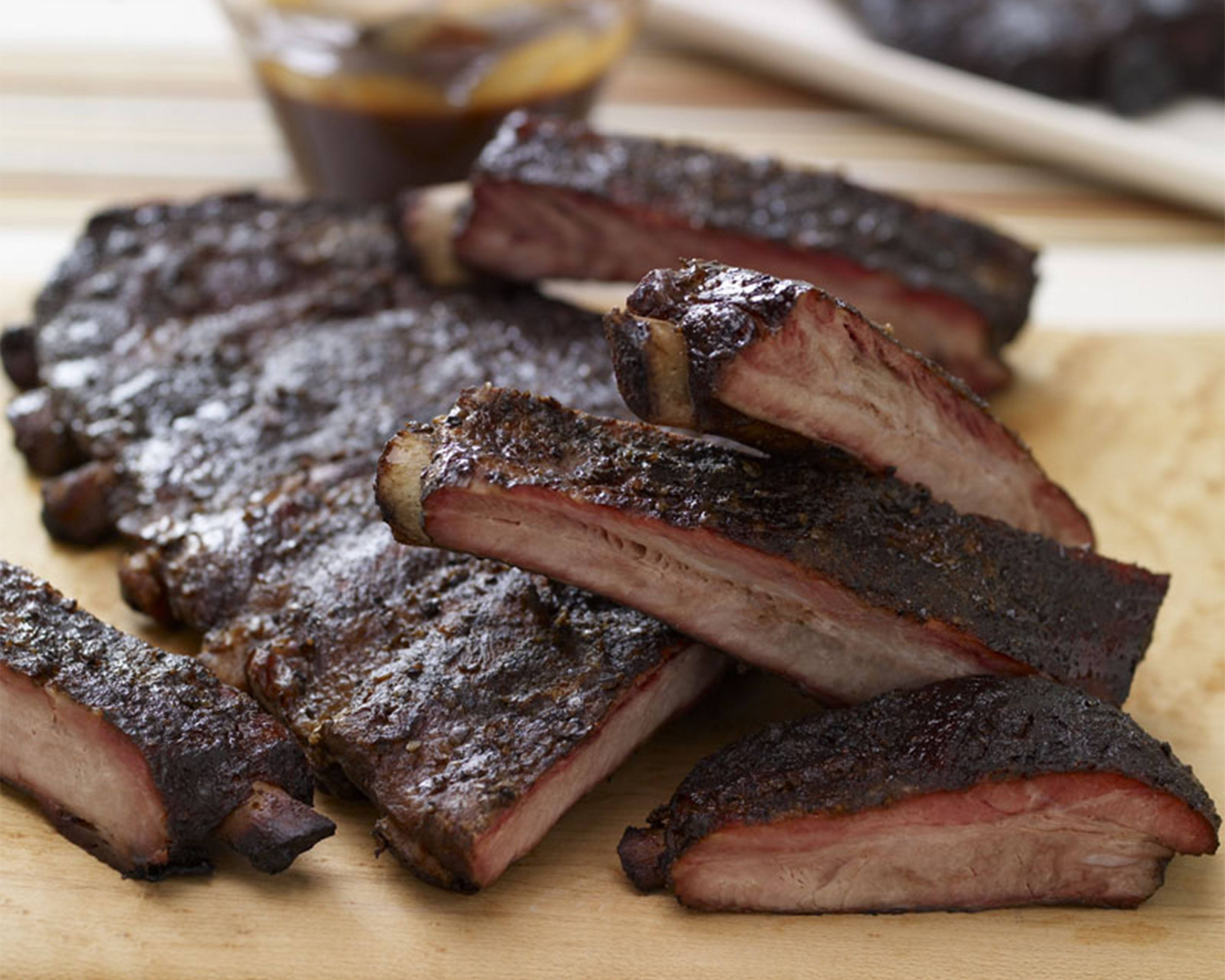 BBQ St. Louis-Style Seasoned Pork Spare Ribs
You know barbecued ribs are done just right when the rib-bone tips peek through the end of the rack. Meaty, marbled, and tender pork spare ribs are trimmed of the portion of the breast bone and squared off for uniformity. That is the definition of a St. Louis rib.
Lobel's St. Louis ribs are coated with our unique dry rub blend before spending hours in the smoker being cooked to juicy perfection. The ample meat lightly clings to the bone for an easy bite and an explosion of flavor.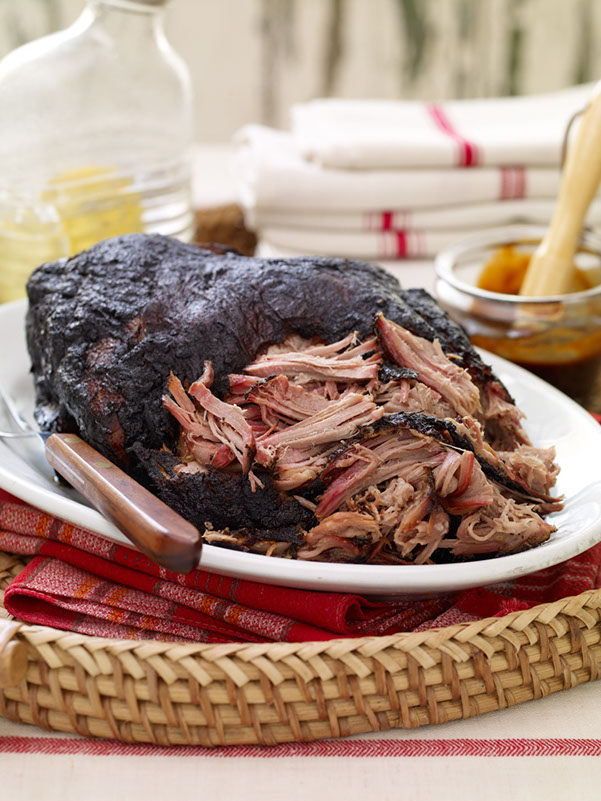 BBQ Whole Seasoned Pork Butt
Our smoked pork butts are a blank palette, seasoned only with dry rub, so you can finish them any way you like. Just reheat and then pull it or slice it. Our barbecued pork butts are well-marbled for absolute tenderness and flavored with the smoke of hickory wood.
Our pork butts are untrimmed and contain bone and fat that is natural in proportion to the meat and are irreplaceable components of flavor. With the bone and fat in just where nature put it, the meat is basted from the inside by the fat and lightly sweetened by the bone.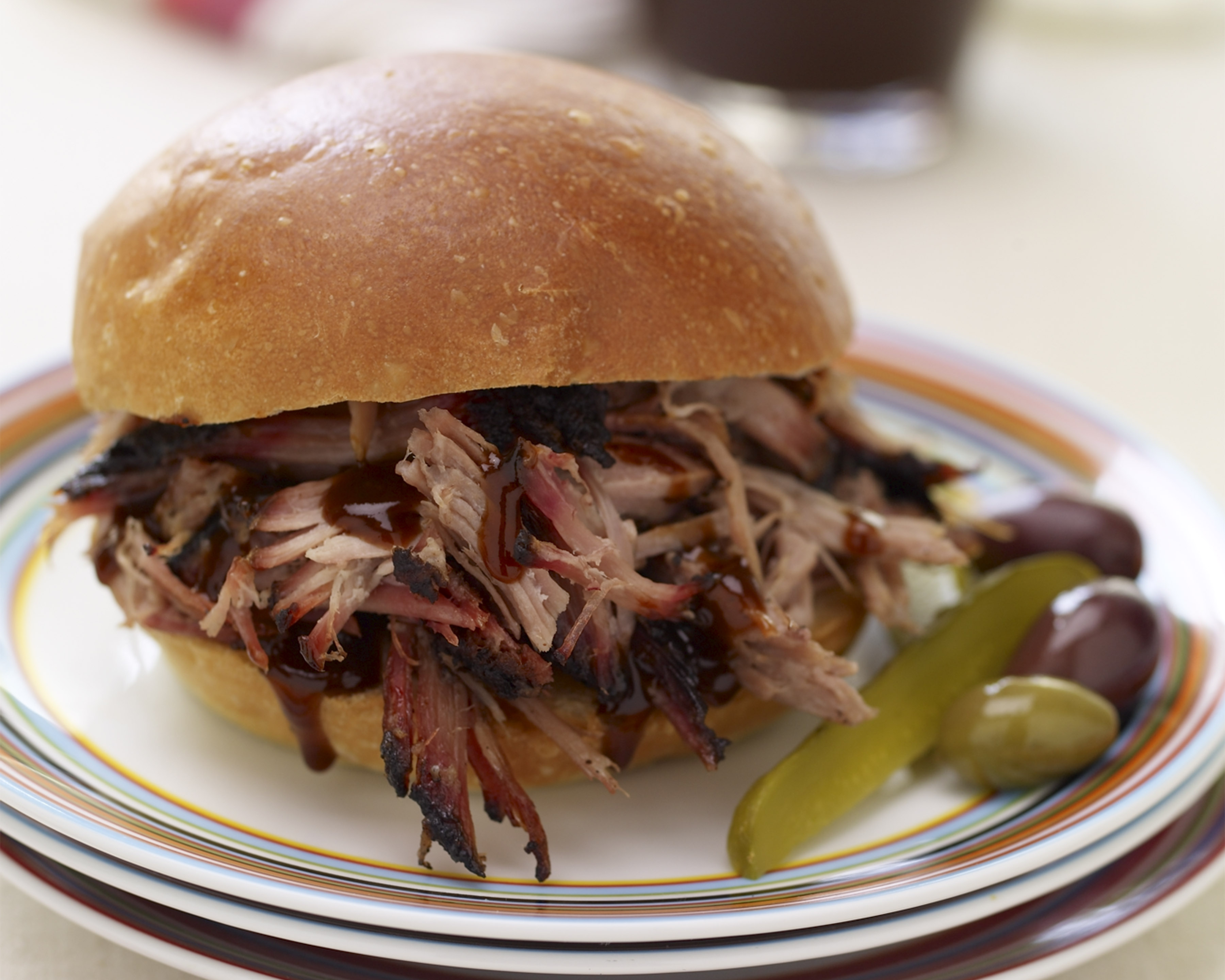 BBQ Seasoned Pulled Pork with Sauce
When we create our whole smoked bone-in pork butts, we set a few aside, remove the bone and hand-pull the meat into shreds before ladling on just the right amount of Lobel's BBQ Sauce. Talk about convenience! You'd better get all your side dishes ready ahead of time because our 2-pound trays of pulled pork heat up in the microwave in a matter of minutes.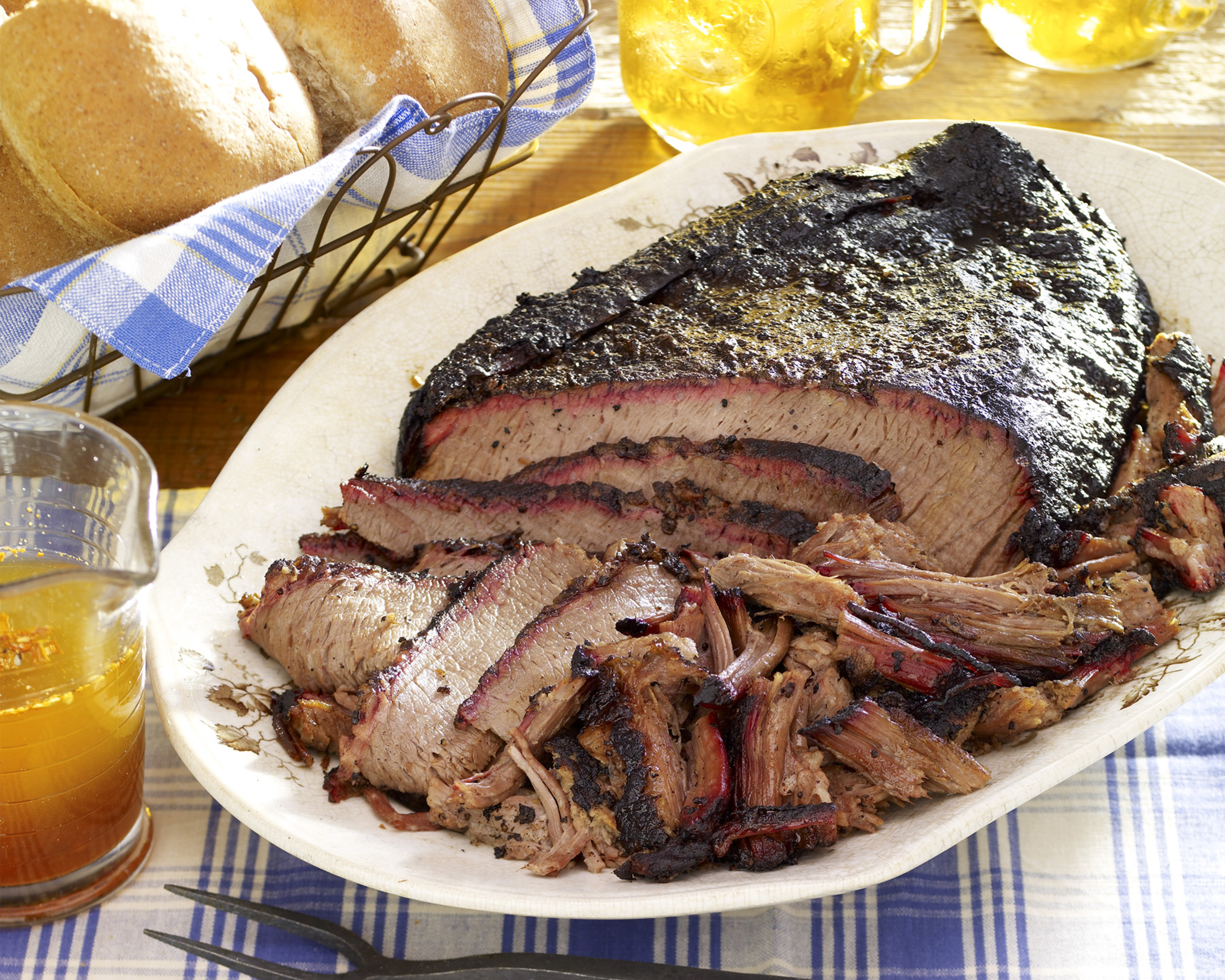 BBQ Whole Seasoned Beef Brisket
Our whole USDA Prime beef brisket comes in all of its unadulterated natural glory. It's what's known as the packer's cut—untrimmed with a top cap of fat, a layer of meat called the point, another layer of fat, and a large piece of meat called the flat.
And that is the preferred way championship pitmasters like their briskets. As the brisket smokes for long, slow hours, the fat renders and bastes both layers of meat as it cooks, resulting in the tenderest, juiciest, and most flavorful brisket imaginable.
Our briskets are coated with a peppery dry rub that takes well to the base of mesquite smoke, accented with the perfume of applewood for light top notes of flavor.
Have you tried selections from Lobel's BBQ Pit yet? If so, what's your favorite? If not, which one would you try first? Do you BBQ your own meats? What's your favorite cut to BBQ?