It's that time of year again–the transition between summer and fall. Some days there is perfect grilling weather, while other days are chilly, rainy, or windy. It makes it a little harder to plan meals when you're not sure if you'll be able to grill or if you'll want to stay indoors.
There's a solution to this conundrum and we call it "transitional cooking." If you select cuts and recipes that can be cooked indoors or out, your menu will be ever-flexible and you'll never get thrown off track by the weather.
To that end, we've put together a list of the best 8 cuts for transitional cooking. These versatile selections can be easily adapted to an indoor or outdoor menu. Take a look–is your favorite cut on the list?
1. Brisket
Smoked brisket is an amazing revelation–the perfect marriage of juicy beef and woodsmoke. But if the weather's not conducive to spending hours outside at the smoker, never fear. Brisket is the epitome of classic comfort food when braised.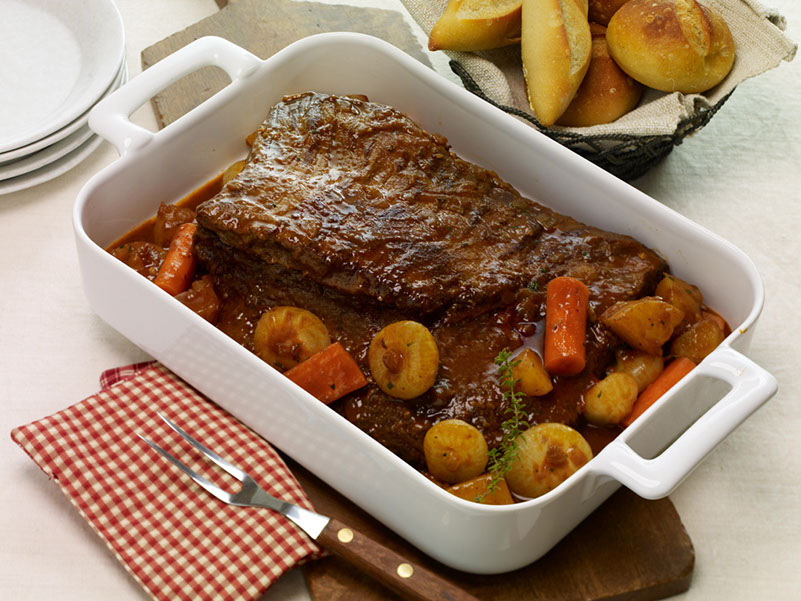 2. Pork Ribs
Whether you oven-roast them, grill them, or smoke them, Baby Back Ribs and St. Louis Ribs can be fall-of-the-bone delicious. Use your favorite rub or sauce, customize them however you like–they're a winner every time.
3. Tenderloin Steak & Filet Mignon
Both cut from the desirable tenderloin, filet mignon and tenderloin steaks are both incredibly tender and mild in flavor. They are highly adaptable to just about any method of cooking. They are phenomenal on the grill. They're also wonderful when pan-broiled or pan-roasted. They can even be sauteed. They are versatile enough to be the centerpiece of a chic dinner or the center of a hearty steak sandwich.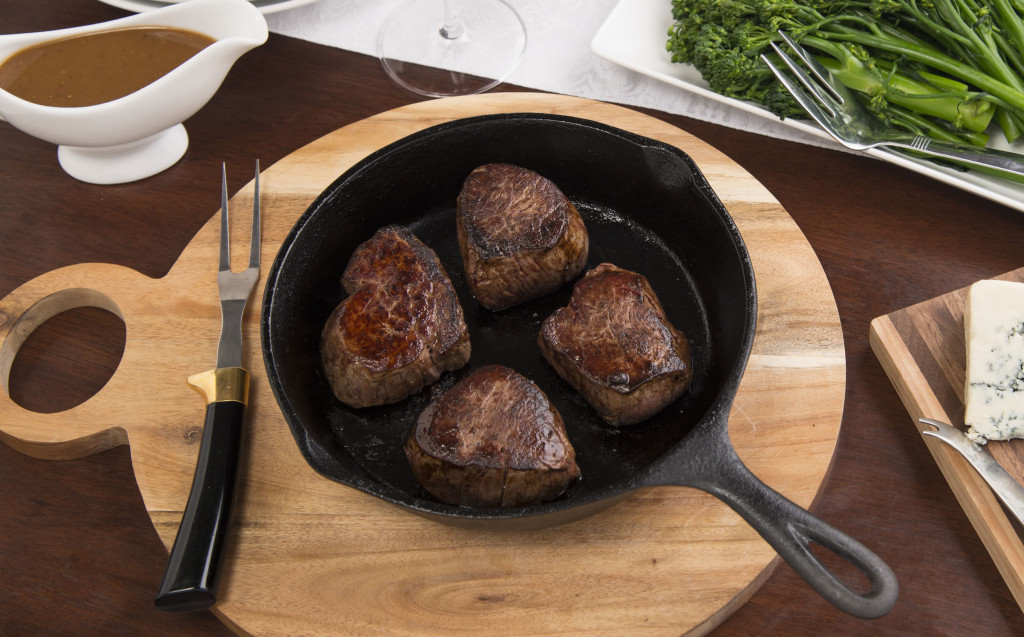 4. Boneless Strip Steak
A boneless strip steak is a classic steak–and as such, it's well suited to the traditional methods of cooking a steak. Whether you grill it or pan-roast it, it's always a beefy, juicy show-stopper.
5. Rack of Lamb
Mild and delicate, our racks of lamb are exquisite. An elegant departure from the ordinary, you can grill them or roast them. They are just as delicious with a pistachio crust as they are with a breadcrumb mustard crust. They are equally amazing when dipped in a Horseradish and Cream Sauce as they are when glazed with Fresh Mint Jelly.
6. Sausages
Sausages are masters of versatility. Slice them and pan-fry them. Grill them and put them in a bun. Braise them in your favorite sauce in a slow cooker. Incorporate them into a recipe, such as Jambalaya. Keep a stock of your favorite sausages in the fridge and you're guaranteed a great meal, no matter the weather.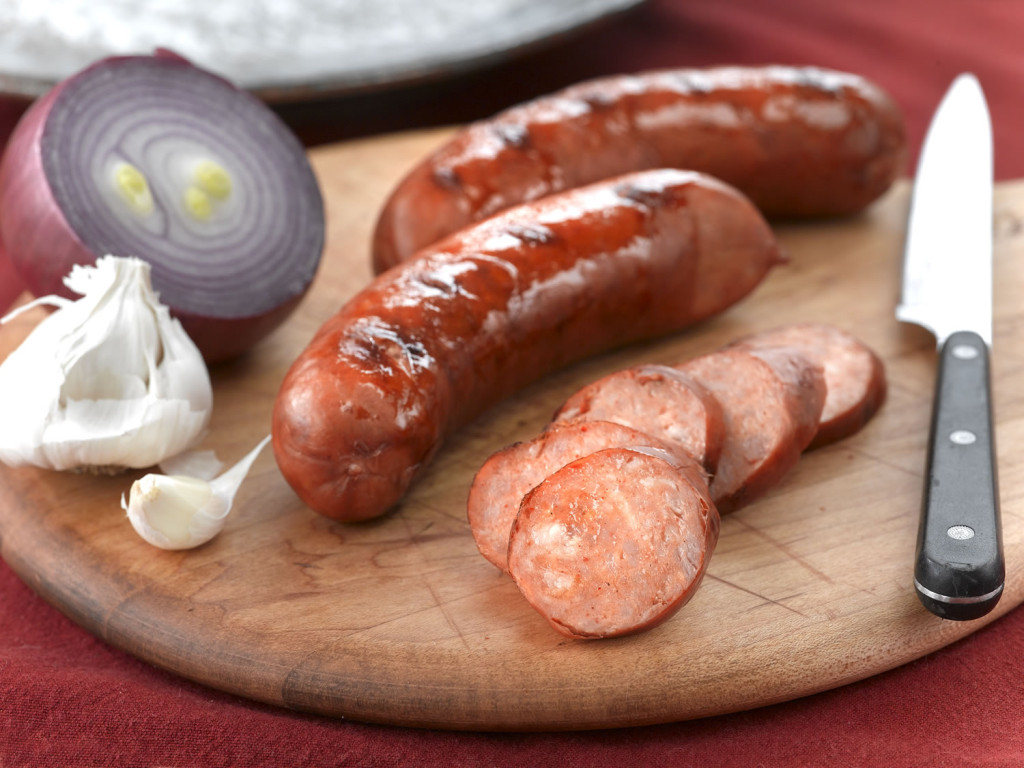 7. Pork Chops
Whether you grill them, broil them, or pan-roast them, pork chops are a delight. They pair just as well with summery citrus flavors as they do with homey autumnal favorites like apples and cinnamon.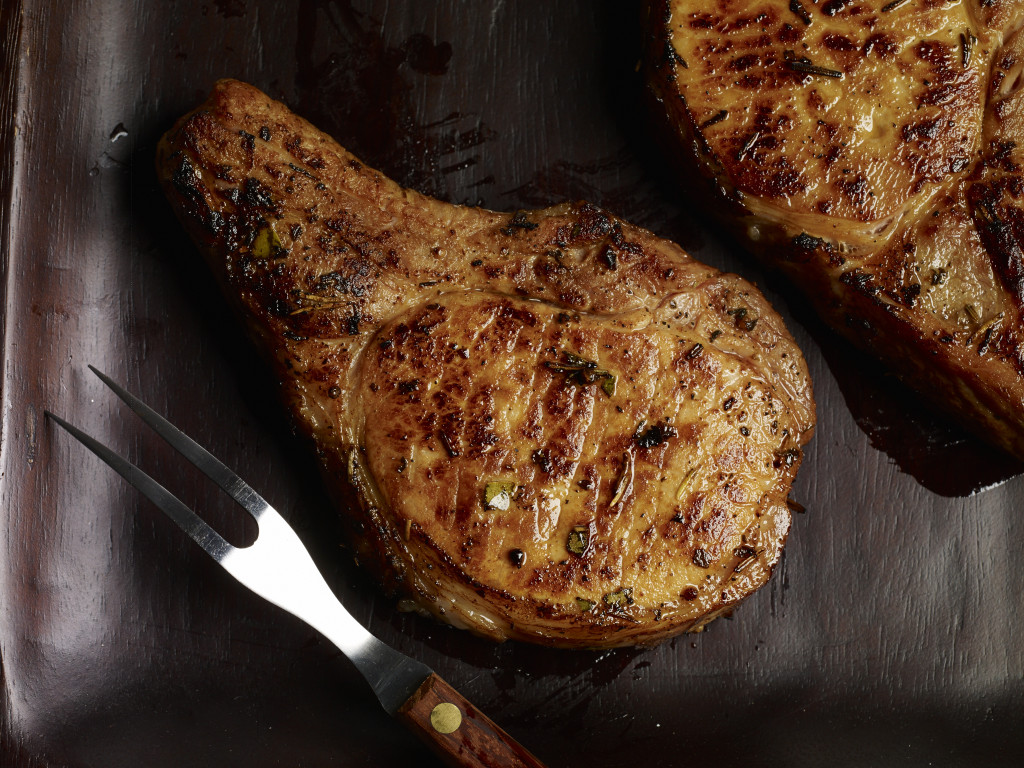 8. Rib Roast
A rib roast for transitional cooking? Crazy idea, you say? Think again! A rib roast in the oven is the traditional preparation method. But a rib roast on the grill has all the delicious beefiness that you know and love, plus the added flavor that smoke and flame lend.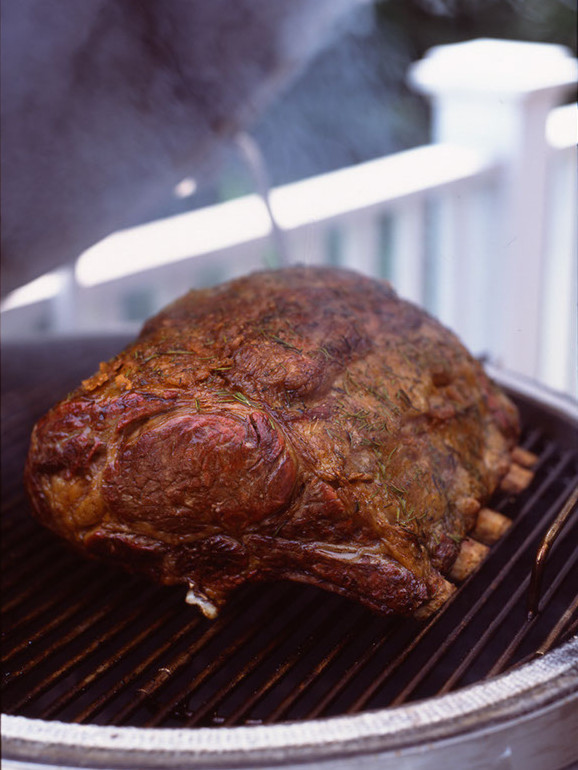 What's your favorite cut to cook with this time of year? Do you ever make a menu Plan A and Plan B depending on the weather? Which dish do you think is best suited to "transitional" cooking? How is the weather in your neck of the woods these days?